TAKING EXCEPTIONAL SERVICE TO A NEW LEVEL IN OUR INDUSTRY
Operating as a close-knit team affords our clients a highly thorough group of experts collaborating to provide exceptional service with successful outcomes.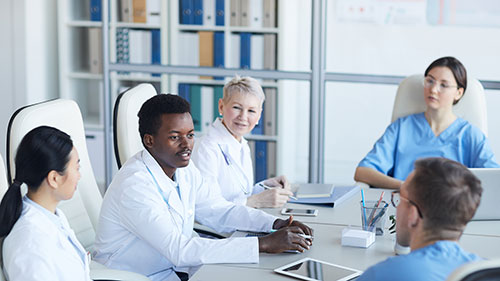 TAKING THAT EXTRA STEP FOR CLIENTS
Earning your business begins from the very start and continues throughout our partnership. We take the time to ask the important questions and do our best to fulfill your objectives with exceptional service, state-of-the-art technology, and the smartest minds in our industry. Our account representatives, lab technicians, supervisors and managers work together as a team to provide "best-in-class" service and maintain dependable, long-term partnerships.
Serves as lead representative for client needs​
Provides additional clinic support, managing account services and supplies
Oversees hands-on, highly educated, experienced, and service-oriented scientists
Client Service Specialist
Assists account manager with additional support
Focuses on assuring consistency for sample transit
Process comprehensive lab functions, with excellence and accuracy
Collect specimens and samples as prescribed by the clinicians, prepare and ship to the lab from specified locations
Transports supplies and specimens to designated clinics on continuously scheduled day and evening routes